Single room Home Office or Home Studio.
These apex roofed building is the single room version of this design, the Anguilla is the larger two room version.
This range has a glazed double door entrance and two 3/4 wall height windows gives a light and airy feel to the cabin making it ideal for a home studio.
This building has a low profile apex roof giving a great balance between internal feeling of size an how big it appears in your garden. Ideal if you have restrictions on how tall a garden building you can have.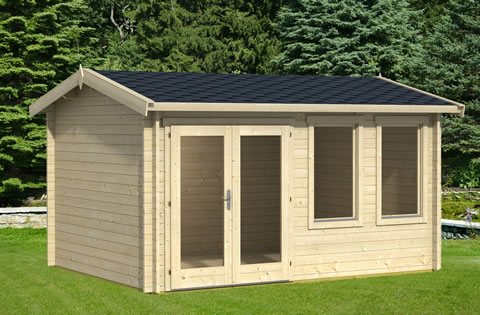 Wall Thickness
40mm single timber
Floor Area
11.15m2
Double door
1.588m x1.85m
Windows
2 x 0.71m x 1.224m
Height to apex
2.45m
Cubic volume
-m3
Height to eaves
2.1m
Roof overhang
front 0.27m
Foundation base needed
3.9m x 3.0m
Anguillita floor plan