Log Cabins 14 to 15 sq metres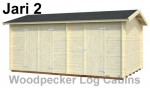 Garden storage shed with 2 separate rooms. This cabin is intended for garden storage. With the two rooms one can be for gardening tools, lawn mower etc., and the other for bicycles or possibly children's garden toys. Alternatively one room...
Read More »
---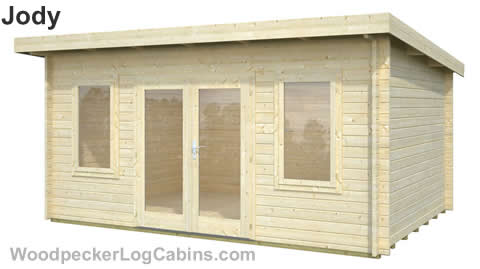 The Jody is a single room cabin with large double glazed picture windows and fully glazed doors and makes an ideal garden office. The low profile 2.39m (7½ ft) single pitch roof minimises the size impact on your garden whilst still...
Read More »
---
Log Cabins 15 to 16 sq metres
Items for Page:
There are no posts that match the selection criteria.